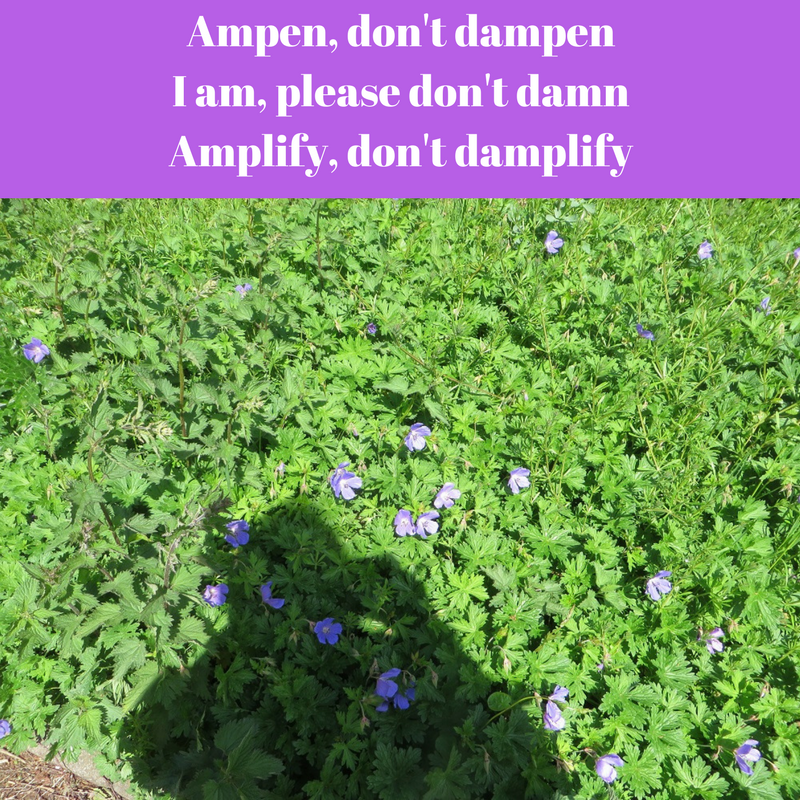 A week of reflection. Finding that friends were hurting and we didn't know. Knowing that I'd been hurt as well. What to do? What to think? What to say?
A slogan from Terry jingling around in my head resulted in the above poem.
A conversation yesterday to help others with their research gave further chance to pause and reflect on some of the highs and lows of some of my more recent online interactions …
| Sad | Happy |
| --- | --- |
| Being told my philosophy is not worth considering | Friends remixing and enhancing my words and images and sharing them with the world |
| Being told I was only worth befriending as a means to meeting other friends | A friend inviting me into their Digital Lighthouse |
| Discovering that other "researchers" had stolen our research | Friends liking and retweeting the things I make and write |
| Seeing some writing pulled apart maliciously | Friends annotating some of my writing in Hypothes.is |
| | Postcards from friends dropping through my letterbox and cheering my soul |
| | The anticipation of each new Daily Create |
| | Sharing photos for Silent Sunday |
| | A kind soul listening and helping me to find a better skin for Mastodon |
| | I could go on, and on, and on with these acts of kindness ... |
So is it worth it? Well, it's not  a cost-benefit analysis, but I am happy to have all of the friends that I have, and I will try to ampen, not dampen – to celebrate all the wonderful things I see online, and ignore those that I think are less wonderful. Here's the poem again as hieroglyphics for today's Daily Create.